It's probably still going to be a long time until we can travel 'normally' again but fingers crossed we'll soon be abroad in one form or another. Where and when we'll be able to go is still very much TBC (although we have done our best to sum up the situation in this handy guide here), but there's a few things you'll have to consider for sure. 
The post-lockdown travel landscape has the potential to be very confusing, especially once you throw Brexit in the mix too. It's gonna get a little messy. But worry not. We've got you. From masks and tests to quarantine and isolation to booking flights, all the way to the thing we know best, travel money. Here's our post-lockdown travel checklist.
What type of test do you need to take?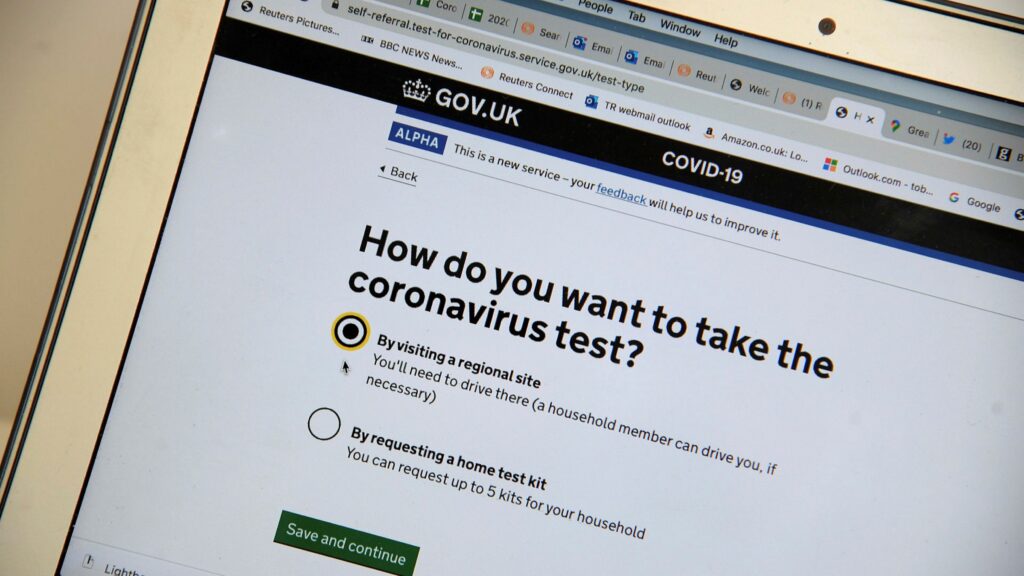 A negative covid test is fast becoming as essential as your passport for foreign travel with all countries requiring you to arrive with a recent negative test or take one as soon as you land OR both. Sometimes they'll even follow up with you a few days into your trip to get you to take another one.
But not all tests are created equal - not in the eyes of some countries anyway. A negative result from a regular NHS test won't be sufficient in Spain or France, for example, and you'll need to find a private testing service to get a specific PCR test.
If you head to the UK Government's foreign travel page, you can search country by country for any travel - and testing - requirements. 
Have you got your passport? No, not that one.
They don't exist yet, but it's looking increasingly likely vaccine passports are going to be required in some areas of the world. The European Union, for example, is already working on a 'Digital Green Certificate' that will help those who live in the EU continue to travel freely between the countries. Similar schemes are already active in Denmark and Israel so vaccinated citizens can start traveling the country and enter shops and restaurants and other public spaces.
Have you got the green light?
When travel restrictions are relaxed, the Government has confirmed that a traffic light system will be put in place. This means there will be a 'green' list of countries that you can visit without quarantining when you return. Tests just before and after you return will still need to be taken though.
Can you pay contactlessly?
As we all make an effort to touch as little stuff as possible, contactless payments have really come into their own. Expect that to continue even more as we start venturing back out into the world, especially as most card providers (us included) have upped their contactless limit to £45.
What's the cancellation and refunds policy?
We're all hoping this lockdown will be the last one but when it comes to booking your travel or accommodation, you have to prepare for the worst. So make sure you find out what your airline's refund policy is. Will you get it back in cash or vouchers? Will your summer getaway be rearranged for the depths of winter? With airlines, the clever guys at Travel Perk have put together this great list of all the major airlines and how they've changed their cancellation policies to factor in the pandemic.
The same goes for accommodation. Check how late you can cancel and what you'll get back. Some sites make this clearer than others. Each property on airbnb, for example, makes it super clear what their cancellation policy is. Giving you an exact date and a breakdown of your refund.
Got the right insurance?
Good travel insurance may just be the most important thing you buy in the post-pandemic travel world. Due to Brexit, Brits travelling to the EU have to get medical insurance now anyway, so this goes double for those of us in Blighty.
On an individual level, the virus itself can obviously really do some damage so you want medical insurance in case you need treatment. And globally, it can ground flights, quarantine you abroad, force you to self isolate and miss your flights. That stuff does not come cheap.
So do your research and make sure you're covered for everything you possibly can be.
Filled in the forms?
Again, this is going to be made even trickier by Brexit but the amount of forms you're gonna have to fill in to travel is going to increase. Even across the EU, you'll need different forms for different countries. Currently, to enter France you have to sign a 'déclaration sur l'honneur'; for Italy, a self declaration from the Ministry of Interior; for Spain, a Health Control Form. You get the picture. This is on top of some quite specific requirements for proof of a negative test result.
So, again, do you research and get everything you need in place before you go.
Monitor the markets
It seems obvious to say, but the world is pretty volatile right now. That means some pretty big fluctuations in how much of one currency you buy with another.
That means, if you strike at the right time, when you finally go on holiday you could have a little more spending money in your pocket.
The best thing to do to make sure you don't miss out on a really good exchange rate is to use a rate alert system or try and get just a slight understanding of what makes the currency markets move. Maybe by checking out our blog on understanding the foreign exchange market?