Say it quietly, but an end may be in sight for what has been a truly terrible time for all of us. In the UK at least, the vaccine rollout is gathering pace, there are dates and a rough schedule (21st June woop woop etc) and people are making plans to see their families and friends.
Who's to really say how long we'll be wearing masks or socially distancing but something resembling normality seems to be on the cards for sure. Soon we'll be able to enjoy shops and restaurants and pubs and bars, the inside of a home that isn't yours, and, of course, maybe, possibly, surely...
Holidays!
Remember them? Remember sitting on a beach, remember sun loungers and lilos, remember struggling with the language and running for flights and taking sun soaked day trips.
But are we going to be allowed to go? And even if we could, where would we be allowed in?
We'll get into this in plenty more detail below, but as it stands, non-essential travel from the UK is still illegal, so none of us are going anywhere in the near future. BUT, what does that mean for the summer and beyond? When is that likely to change? What are other countries doing? Below we'll explain the situation as it stands at this moment, in April 2021, and let you know where you can go to keep right up to date.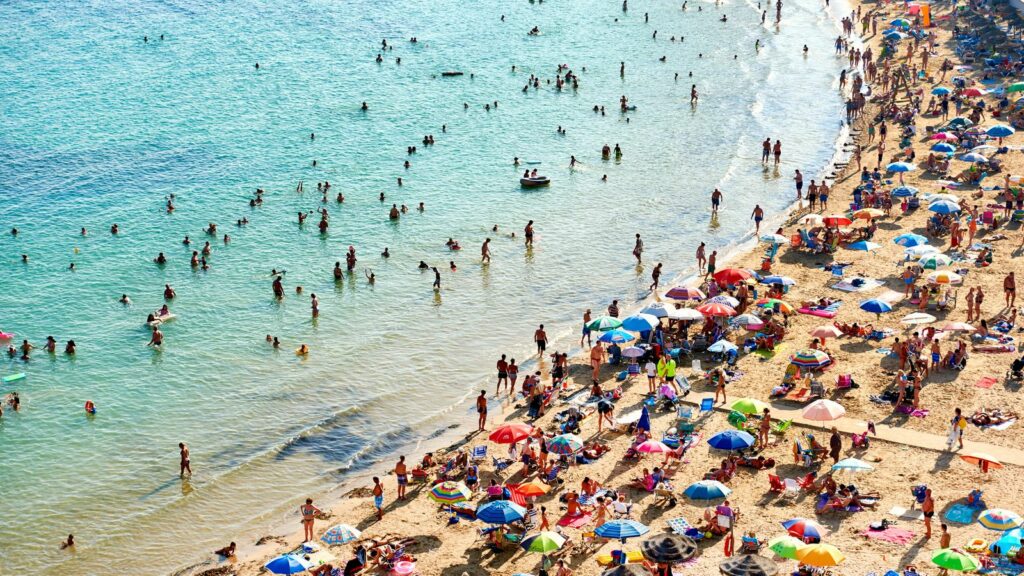 What are the current rules?
As we've said, all but essential foreign travel is big no-no at the moment. If you do make it out of the country and are caught doing so, you could be fined up to £5,000.
Are there any exceptions?
There are. You can find them all here as well as the instructions and forms you need to fill in if you do need to go abroad. There are rules within the rules for all of them, but the general exceptions are:
You or a family member's wedding
A funeral
Education
If you live abroad and need to get home
If you need to do something related to buying, selling, letting or renting a property abroad
When will these change?
The most recent set of travel restrictions came in on March 29 and are set to run until June 30th.
BUT, both the Secretary of State for Health, Matt Hancock and Prime Minister, Boris Johnson, have indicated the travel restrictions could be reviewed and lifted sooner if it's deemed safe and we could be able to leave the UK as early as May 17.
April 12 is the key date here as that's when the UK Government's Global Travel Taskforce will present their evidence and reveal when they plan to lift the restrictions.
When travel restrictions are relaxed, the Government has confirmed that a traffic light system will be put in place. This means there will be a 'green' list of countries that you can visit without quarantining when you return. Tests just before and after you return will still need to be taken though.
What about travel into the UK?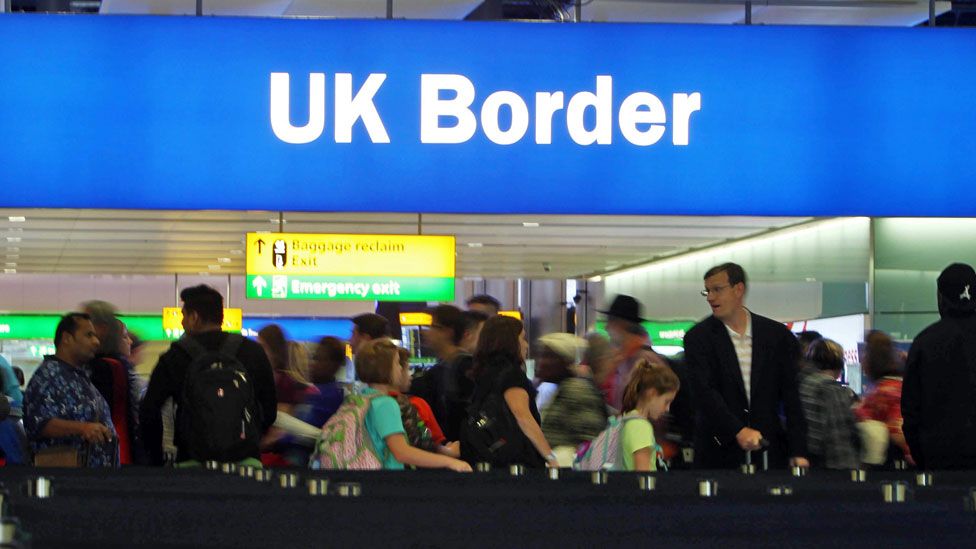 There are certain countries that are just an absolute no-go and you won't be allowed into the UK if you've been into them within the last 10 days. That 'red list' is changing all the time, but you can find the latest version on the UK Gov's page here.
If you've been abroad in a country not on this list, when you enter the UK, you'll need to quarantine for 10 days either in a special quarantine hotel or wherever you're staying in the UK. You also have to be tested twice and these tests must be booked before you enter the UK.
There's quite a lot of things you'll need to do beforehand too to make sure you enter the UK smoothly. These can all be found here.
What are the rules in other countries?
This is all a bit hypothetical because, as we've said, it doesn't matter. You can't go anywhere anyway.
BUT... if the rules changed tomorrow and foreign travel from the UK was allowed. This is the current situation across the world's main travel hotspots. Can't see where you're looking for? The UK Government has put together information for basically every country in the world right here.
Europe
At the time of writing, a lot of Europe is set to enter a new lockdown so there wouldn't be much to do even if you did go there. But, the situation differs country by country, here's the deal in a few of the most popular.
Spain is open to EU and Schengen-area countries, but if you're travelling from the UK you'll need to be able to prove it's an essential trip. Highly skilled essential worker? Come on in. Sun-starved Marbella fan? You'll have to wait a few months we're afraid. You'll need to present a test too and NHS tests won't do. You'll have to go private and get a PCR, TMA or LAMP test.
Even though Brits aren't allowed to leave, the French are actually quite happy for us to go. Travel into France doesn't need to be essential BUT you'll need to take a test (specifically a PCR one) carried out less than 72 hours before you leave and you'll have to self-isolate for 7 days when you get there before taking another PCR test. You'll also have to sign a 'déclaration sur l'honneur' stating you're symptom free and have not been near anyone with symptoms in the last 2 weeks.
However, France began April by entering another national lockdown which restricts all but essential travel around the country. This one is a lot less strict than previous lockdowns though and is only expected to last 4 weeks.
Italy is a no go unless it's absolutely essential and if you are there, you need to be out within 120 hours. You'll have to present your airline with a negative test (again, taken within less than 72 hours) and take another one within 48 hours of landing - this will need to be done inside the airport if you're coming from the UK. The Italians have actually written a handy checklist with all the info you need, which you can read here.
Portugal is open to EU and EEA residents, but they'll have to provide a RT-PCR test on arrival and most likely before even boarding. If you're coming from the UK or Brazil, however, you'll have to do the above testing and self isolate for 14 days.
Greece is currently open to UK residents as long as they live in the UK, EU/EFTA, Australia, New Zealand, South Korea, Thailand, Rwanda, Singapore, United Arab Emirates, Russian Federation or Israel. But, you'll need to arrive with a negative PCR test and take a rapid test once you land. A negative result still means you have to isolate for 7 days while a positive result will see you locked down for 14.

The USA is famously chilled when it comes to border security and that's no different in times of Covid. British nationals simply cannot enter if they've been in the UK in the last 14 days (which seems likely) or in Ireland, the Schengen zone, Iran, Brazil, China, or South Africa. If you do manage to get in, you'll need to self isolate for a week once you arrive.
The UAE
Entry requirements differ across the region, but in Dubai - the most popular emirate for British tourists, , as long as you're not on their own red list, you can enter as a tourist. You'll just need to provide a negative test taken at least 72 hours before you arrive.
It's a stricter affair if you're off to Abu Dhabi where you'll need to take a test on arrival, wear a government-provided wristband, complete a minimum 10-day period of self-isolation or quarantine and, depending how long you're there, have up to 2 further tests on days 6 and 12 of your trip.
You can get all the info you need from the UK Gov's page here and if you are planning a post-lockdown trip to the UAE, why not check out our handy spending guide?
Australia and New Zealand
Australia and New Zealand have had relatively successful pandemics, having both really taken advantage of their island statuses and, unsurprisingly, getting in is still a tough ask. Australia is closed to everyone but residents and those with an exception. But if you do need to go 'down under', you'll need to quarantine for 2 weeks in a designated facility, most likely a hotel.
It's a similar situation in New Zealand, where the country is basically shut to all but the Kiwis. If you do make it in, you'll need to have a negative test taken within at least 72 hours of arriving and have to hole up in a hotel for 2 weeks there too.
The Caribbean
Entry requirements differ hugely across the region, so make sure you do your research, even when things start opening up. In Barbados, for example, you'll just need to arrive with a negative test and then take a rapid test when you land. If this is positive you'll then be shipped to a government isolation facility. Jamaica, however, has banned all UK flights until mid-April and anyone who has been in the UK within 14 days won't be allowed in.
Thailand
Thailand has had a pretty successful pandemic too and that's reflected in their current entry policy. All arrivals have to quarantine for 14 days in a designated facility and pay for it themselves.
Can't see where you're looking for? The UK Government has put together information for basically every country in the world right here.
...And that's our guide to when and where we can travel. When the world does start opening up, make sure you're ready with a WeSwap prepaid travel card.
Remember, You can use your card right here in the UK, just be aware of the current limits.